Lama Express
An exciting round-the-world trip.
Embark on a round-the-world adventure with the Llama Express!
Travel across 4 continents: Europe, America, Asia and Africa.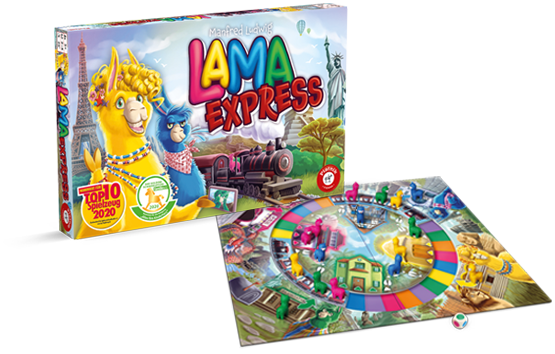 The aim is to go round the board with your llamas and be the first to get all your llamas home.
Trains are the transport of choice for a fast journey – all the llamas in the herd want to be the first to get back home and recount their adventures.
If only there were no unexpected stops... Who will be the first to get all their llamas home again?