Happy Cats
You will need all your wits about you to come out on top in this game of competing cats.
Fluffy balls as far as the eye can see – a paradise for all cats! But make no mistake: none of them want to share. Each cat tries to grab as many of the fluffy balls as possible. But who will succeed with their clever card play?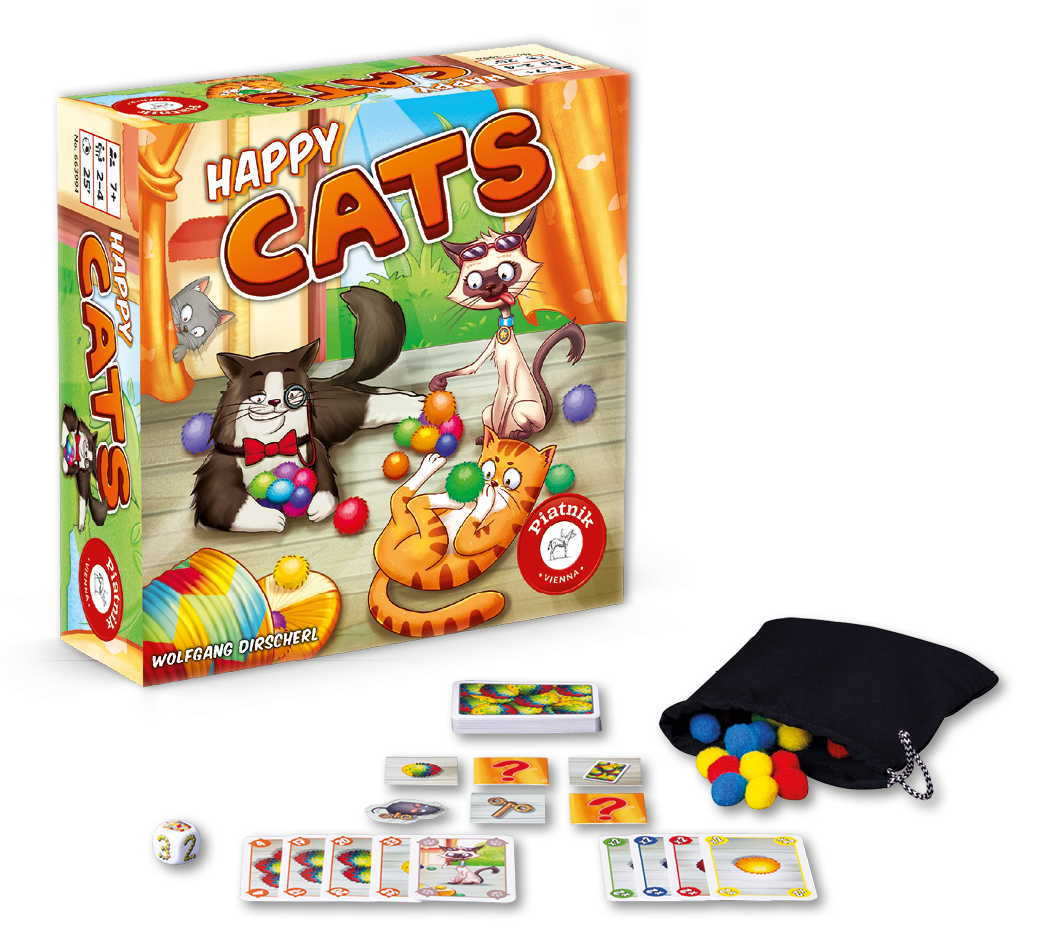 Which player will gather the most fuzzballs?
The aim of the game is to collect as many fluffy balls as possible and end up with the most points – with some skillful card play.
The game ends when the last fluffy ball is taken.
The player with the highest total score wins.